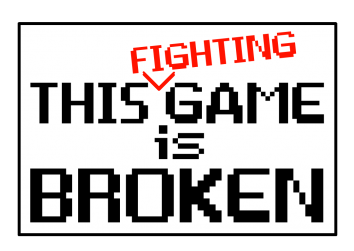 This Fighting Game is Broken
This is the first formal release of This Fighting Game is Broken, a game originally made for the 2020 Global Game Jam. While there are bug fixes and some minor aesthetic additions, the game is presented mostly as-is from the jam itself. A few rough patches still exist, which may be addressed in the future. For the time being, this upload is meant to show the result of the game jam.
I wanted to thank the rest of my team (Michael, Chris, Stan and Edgar) for working with me on this project. For a few of us on the team, this was our first game jam ever, and I am glad that we were able to finish the project, let alone upload it for download on Itch.
Files
This Fighting Game is Broken Windows Version
635 kB
Feb 03, 2020
This Fighting Game is Broken macOS Version
21 MB
Feb 03, 2020
Get This Fighting Game is Broken